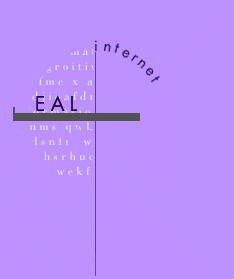 Managing the Internet Adult Literacy Information Goldmine: Practical Guidelines and Most Useful Sites


Nancy Boraks
Virginia Commonwealth University
Laurie Elish-Piper
Northern Illinois University



The number of adult literacy websites on the Internet is increasing daily. Just a few years ago the Internet drew praise like: 'Instant access,' 'boundless information' and 'exciting new formats.' This initial optimism implied solutions to information needs were in sight. Now, terms like 'information overload,' 'questionable information' and ' tantalizing and futile' are being used.

Reid Goldsbourough in the September 1997 issue of Reading Today reminds us that "The Internet is full of rumors, gossip, hoaxes ...falsehoods and scams." Most information, even on commercial sites, is well-intentioned; but you must know your source and seek sites that are refereed and provide current information.

Great benefits and fun come from surfing the Web. We remind you of these benefits below, discuss some useful guidelines, and finally identify sites to help guide your search for adult literacy information. Your input is requested throughout this article and we will post your comments -- so please do share.

WHY TAP THE INTERNET?

Most adult literacy programs run on tight budgets. The Internet is a great resource which allows you to access, download, and print out information for free. Imagine having a series of interconnected libraries right in your classroom or at your tutoring site -- that's exactly what the Internet has to offer you and your students. If reading activities or research materials are limited at your site the Internet can help. Many adult literacy students will find the Internet a motivator because they can control selection and pace. The research skills adults acquire as they locate, evaluate, and share information will be useful as they move beyond their current lives and community.

The Internet also provides professional opportunities for adult literacy educators. The Internet is a wonderful resource for finding funding, gaining information about adult learners, and discovering new teaching strategies and activities.

GUIDELINES

To find exactly what you want faster, as Internet resources expand, a plan or guideline can help a great deal. Guidelines for an effective search are presented here under three categories:

Clarify Search Terms
Know Search Engines/Directories
Controlling the Search


The best solution when faced with any overwhelming task is: Keep it simple. We present these three sets of guidelines to help you do that. We conclude with some final thoughts and a list of sites that may meet your needs.

If your searches are effective and efficient -- please share your guidelines with us. Then you may want to go directly to:

Please describe the strategies you use to assure a successful search.




If you are an experienced surfer, you may want to go directly to:

A successful search leads to an immediate and useful answer or a serendipitous find. But things can go awry. A frustrating search can cost much in time, energy, and good will. The scenarios of both types of such searches provided the basis for the guidelines below.

(A) Guidelines: CLARIFY SEARCH TERMS
Follow your intuition only initially.
It seems intuitively obvious (at least to us) that your search terms should be specific. If you are looking for teaching ideas for family literacy you might start with the search term 'family literacy' or 'family literacy teaching ideas.' This does not always work well because you get all references related to each single term.

The reason is that most search engines/directories simply call up a match by the number of times your term was used in a site's pages. This is a quantity, not a quality or conceptual match. This is why the term 'adult literacy' might get you adult homes or math sites. Yahoo is the largest Internet site we know of using humans to confirm/verify a mesh between search terms and sites -- but they catalog fewer Webpages. You may want to learn more about the Yahoo categorizing system. So monitor and inform your intuition by experimenting with different search engines. Check out the different search engines and directories available and keep notes on those that work best for you.

Read search engine directions.
The next best tip we can offer for the effective search is to consult the search engine instructions and suggestions. For example, by clicking on 'Search Tips' in the Excite search engine, you will find specific directions for using quotation marks (" "), pluses (+), minuses (-), and the words 'AND' or 'OR' between search terms.

Your search engines and directories may use the same (Boolean) search code, but check. Most of the major search engines include a list of tips or help screens. The two or three minutes you spend reviewing these tips could save hours.

Refine search terms.
The last useful tip here for focusing a search is: eliminate common words that have many meanings. For example, by including the word 'program' in your search for 'adult literacy programs' you may receive hits related to computer programs, or special performances of music programs.

To find the best terms, scan your initial hits for the sites that seems closest to what you want and consider using the terms in that title and description to extend your search. Go to ERIC which catalogs educational articles and documents (not Websites) and helps you refine your search terms. Also, consider a call to your state or local library and ask how they would do this search. Don't call too often, librarians are a fantastic resource and one should never take advantage of them.

eric
(or) http://ericr.syr.edu

This takes you right into the library of educational print materials and documents but may also be most useful to clarify terms for an Internet search. The ERIC page carefully guides you through a system for locating the best search terms.
(B) Guidelines: KNOW SEARCH ENGINES/DIRECTORIES
Some directories or search engines are best for certain purposes. The best directory for adult literacy may be the worst one for finding a great car. Learn a bit about these directories before you become discouraged about finding needed information of the Internet.

Learn about the terms: search engines and directories. These terms differ but they serve the same purpose: they list, organize, and scan related sites to find the ones your search term seem to fit. Usefulness varies depending on your purpose. Search engines may help you locate many of the same sites.

If one search engine/directory does not work well, try another. Bookmark your search engines under use (that is, set up bookmarks in categories). Excite can be a good search engine because it provides a list of sites with good descriptions and you can click on the phrase 'more like this' if you want to see more related sites. Excite includes a percentage next to each site which they call a 'relevance rating.' The closer to 100% the relevance rating is, the more likely the terms and concepts match your search requirements.

Use major professional sites to find related links. A professional major site tries to list, glean, and review as much information in all areas of adult literacy or adult basic education. Their stated goal is to help you find the information you need as easily as possible. These sites often hot link other sites -- so you can click to described sites from there.
Use the telephone. The frustrating search noted earlier could have been avoided with an initial phone call. Expert, gracious professionals are available in person, often at your own state or regional adult literacy resource center.
(C) Guidelines: CONTROL THE SEARCH:
These guidelines are to remind you of some obvious but often not followed guidelines. You may wish to follow these to avoid being mesmerized or trapped in the Web. If you control your time and effort in searching you will become increasingly effective in finding exactly what you need.

Before you start write down your search goals and planned time allocation. The question is how long do you want this to go on? Consider your goal and time you feel you want to invest in the search. Do not spend more time searching than reading your 'find.'
Reflect on your strategy. As you progress through your search, stop every 10 minutes or so. Click on the Go button on your tool bar. This will tell you the sites you have visited. When you have hit unsuccessfully more than six or seven sites (the GO bar will list up to ten) -- stop. Reflect: what is the best site so far? Recheck this. Consider the information provided. What key terms are in this site's title? Can you use this as a start?
Find a friend. Find a co-worker, colleague, or adult literacy student who may sit with you ten minutes and suggest alternative terms, sites, and off-site resources.

If you have been helped/misled by a guideline, or have one to add -- let us know. AND -- if you have had a problem in an area not addressed, let us know.
FINAL THOUGHTS/CONCLUSIONS
The Internet is and will always be evolving and improving. This changing emphasizes the by-words of adult education as 'lifelong learning.' To continue growing and to help you do the same: we will a) be alert to your recommendations for effective searches, b) check out and add your recommended new, useful and known professional sites, c) scan journals and even our local newspaper for new tips and Useful Sites and add these here.
So -- do share and check back to see useful ideas added by your colleagues and adult students.
accepted 5.20.98
We recommend some sites here. These sites are ones we found especially well-developed, useful, and usable. If they fit your need bookmark them.
(A) GENERAL SITES The National Institute for Literacy
NIFL defines this site as 'a focal point for accessing adult literacy resources and current information at the national, statewide, and local levels.' They do this well. It is easy to use sites useful for finding main resources on adult literacy topics such as workplace, family, learning disability, ESL, and more. You can also join discussion groups (listservs) or find information on almost any adult literacy topic.

Minnesota/South Dakota Adult Literacy Resource Center
This site offers one of the best resource directories available on linking to other adult literacy Internet resources, gopher resources, and listservs. From this home page click on Other Literacy Resources and then to the Internet Directory of Literacy and Adult Education Resources or see their Top Titles for Adult New Readers. This site states criteria for inclusion of sites and updates the site. And, on 3/24/98 when I checked out their National and State news - the latest news was dated 3/23/98.

A Teacher's Guide to the U.S. Department of Education
This user-friendly site will help you navigate through the U.S. Department of Education's services, publications, and related legislation. Adult literacy educators can learn about grants, publications, and legislation related to adult literacy.

(B) STUDENT SITES

CNN San Francisco Interactive Learning Resources
This site presents a CNN story of the week, related skill activities such as vocabulary words, multiple choice questions, and essay questions. The activities are designed for adult literacy students, and stories are selected because of their relevance to adult learners. Through the 'Show and Tell' feature, students can share their responses to open-ended questions related to the story of the week. The responses are then posted on the website for other students and teachers to read and respond to them. The story and activities are updated each week. The student can also select a sound option to have sections of the text or questions read aloud by the computer.

Health Literacy
(site found from Minnesota page)
This leads you to varied offerings on health issues written for and by adults. An adult who loves to skim and scan would love the outline form of questions and answers, especially clear, short passages in the articles in Remedies for Headaches. Good for PreGED and GED.

California Distance Learning Project
This is one of the most sophisticated sites (i.e., informed by knowledge of the reading process and adult). This site offers several great adult student activities and a teacher's guide. Click on CNN Learner Sources. This brings you to the feature story which comes in three forms: full text, edited text, and outline. Adults can click on 'hear' and listen to either text. Another great option is Lifelong Learning Online. This provides a series of articles with questions (and answers) on topics like 'How to Get a Job,' 'Crime,' 'Team Player.' The adult can choose the type of question and check the answer. There is even a feature -- Crossroads Cafe for ESL students. This seems to appeal to PreGED and GED students.

PBS Literacy Link
This initial link connects you to 'Peer Lit' which has GED student instructional sites and to 'GEDlinks' for general and local information on GED preparation already a great site and it is just starting up. Some sites come up slowly. Be patient.

A Word a Day
The initial link provides a brief introduction to new words you or GED students preparing for college might enjoy. Click on Outside links and you will find activities for PreGED students like WordWatch and more.

Alan Shaw
This features neighborhood-based community networks in Boston and Newark. A forum for local residents who are dealing with neighborhood problems is featured. The stories of residents have audio and visual. The idea is great and may spark students to start similar projects.

The Virtual English Language Center
This site links you again to a variety of student activities for fluency, vocabulary development, and so on. Most can be used with all levels of adult learners if you read parts to the adult. This site was located through the Virginia Resource Center site page. Check out your own state resource center.

(C) FAMILY LITERACY

National Parent Information Network
You will find a wealth of resources for parents, parent educators, and family literacy teachers at this site. One of our favorite aspects of this site is that you can download and print out complete brochures on topics such as, 'Helping Children Learn About Reading' and 'Helping Your Child Learn to Read.' Some of the brochures are also available in Spanish. This site also contains information on innovative family literacy programs and parent organizations which support family education efforts.

Family Literacy Center at Indiana University
This site contains the on-line magazine, Parents and Children Together Online. This colorful, easy-to-read magazine includes original stories, poems, and articles for parents. Parents and children are also invited to submit their stories and poems for the magazine. A recent issue contained articles on selecting quality literature, motivating adolescent readers, and helping children with reading problems. Many other resources can be downloaded for free from this site.

Please let us know of your favorite site or provide feedback on the sites recommended. We will post your comments.